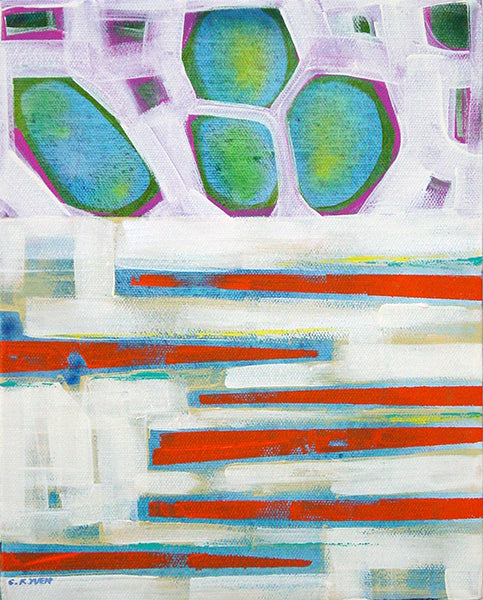 Abstract Diary June #11
Original acrylic painting with lovely layers of washes and translucent paints.  
10" x 8" x 1.5" stretched canvas with black painted sides.
Testimonial:  "I was drawn to this piece because of the modern, fresh colours and because the shapes reminded me of abstracted animal prints. I love the way that Chin layers imagery in her work. I think I find it so appealing because as a glass artist, I am fascinated by light and transparency. The white paint forms a structure or a screen through which the other colours and patterns are visible. It could almost be a carved Islamic stone screen with tropical light pouring through it.  I also like the various textural treatments, the soft, blurry, stained blues and greens juxtaposed with the firm, rigid white brush strokes. The blue and green forms at the top of the painting are almost like gems glowing in a setting of white brush work. For me there is a lot of light in this painting."  Jill Allan, Canada. 
---
Share this Product
---
More from this collection