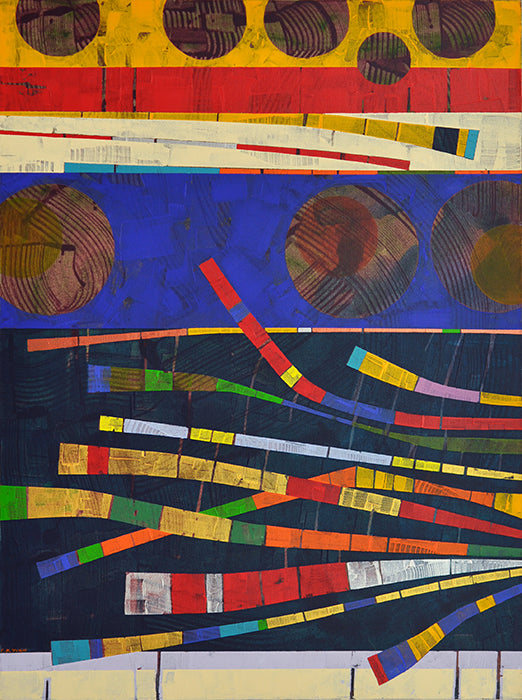 Wavelength II
Original acrylic painting with layers of washes and rich paints.  Imagine two people having a conversation: if every expression leave their mouths as ribbons of energy, would these ribbons be aligned with each other, or would they be projected on wandering solitary paths?  "Wavelength I" and "Wavelength II" visualize conversations, where ribbons of colours represent speech.
 40" x 30" x 1" stretched canvas with black painted sides.
Testimonial: "I love the energy and playfulness in Chin's work. The swirling organic pops of saturated colour in her paintings make me feel happy and optimistic. I'm grateful that I have the pleasure of not one but two of her paintings to catch my eye and stimulate my days."  Anne Main, Canada.  Anne also bought "Planetary Nebula."
---
Share this Product
---
More from this collection