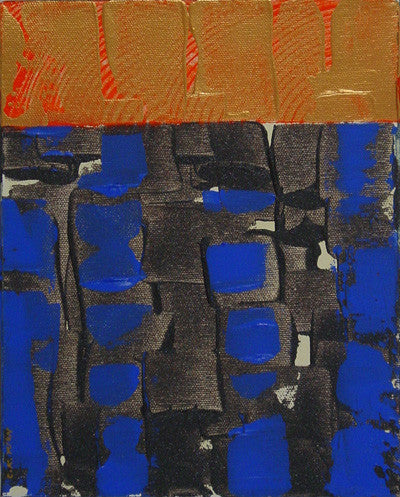 Abstract Diary June #16
Original acrylic painting with beautiful colours and texture. 
10" x 8" x 1" stretched canvas with black painted sides.
Testimonial:  "I've known Chin for a bunch of years now and have never had the courage (though always the inclination) to own any of her beautiful works.  I've gone to almost every opening and sale and left with this sense of just having witnessed something wonderful but was never fully part of...as I left empty handed.  When I finally took the plunge, my partner and I bought 4 pieces at one show!  I've not once regretted that decision to become an active participant in the beauty that Chin has kindly chosen to share with the world.  Thank you Chin!" Stephen Young, Canada.  
---
Share this Product
---
More from this collection